What's missing from the stimulus bill proposals? Depending on who you ask you could get any number of different answers. In my opinion the critical thing missing is funding for an independent, non-partisan study of our economic structure with a detailed analysis of its ebbs and flows.
We have a cyclical economic rise and fall while so many aspects of our social economic structure are virtual constants. We have population growth; a steady increase of consumption across all our consumables; regular advances in technology that constantly open new markets for jobs as well as consumables. The list is quite expansive. Think about how differen

t our world is compared to the world of 50 years ago, all the new technologies and all the new jobs.
Some thing or combination of things trigger a change that causes the collapse of prosperity and recession or depression. Why dose this happen with such cyclical regularity? I believe that we need to know and understand the causes and dynamics of this condition. Unless we do, we will never be able to "fix it" and in a few years the country will face another economic disaster.
There is considerable controversy over how best to get the economy going. Will the stimulus package solve our problems? No, but it will make it possible to develop programs and synergies that will move us in the right direction.
I've added a short video, Spend The Money On Bridges…, at the bottom that explains how the investment in infrastructure instead of rebate checks is a positive step in advancing to a more stable future.
The American Society of Civil Engineers recently released its 2009 report card on the country's critical infrastructure. We are in pretty bad shape. According to ASCE billions won't cure the ills, it will take trillions.
A quick look at the report card will convince you that this estimate is believable. Today while in Florida President Obama told his audience, and the country, that the ASCE Report Card is on target.
2009 Grades009 GRADES
| | |
| --- | --- |
| Aviation | D |
| Bridges | C |
| Dams | D |
| Drinking Water | D- |
| Energy | D+ |
| Hazardous Waste | D |
| Inland Waterways | D- |
| Levees | D- |
| Public Parks & Recreation | C- |
| Rail | C- |
| Roads | D- |
| School | D |
| Solid Waste | C+ |
| Transit | D |
| Wastewater | D- |
Report Card 2009 Grades
AVIATION D
Despite surging oil prices, volatile credit markets, and a lagging economy, the Federal Aviation Administration predicts a three percent annual growth in air travel. These travelers are faced with increasing delays and inadequate conditions as a result of the long overdue need to modernize the outdated air traffic control system and the failure to enact a federal aviation program.
BRIDGES C
More than 26%, or one in four, of the nation's bridges are either structurally deficient or functionally obsolete. While some progress has been made in recent years to reduce the number of deficient and obsolete bridges in rural areas, the number in urban areas is rising. A $17 billion annual investment is needed to substantially improve current bridge conditions. Currently, only $10.5 billion is spent annually on the construction and maintenance of bridges.
DAMS D
As dams age and downstream development increases, the number of deficient dams has risen to more than 4,000, including 1,819 high hazard potential dams. Over the past six years, for every deficient, high hazard potential dam repaired, nearly two more were declared deficient. There are more than 85,000 dams in the U.S., and the average age is just over 51 years old.
DRINKING WATER D-
America's drinking water systems face an annual shortfall of at least $11 billion to replace aging facilities that are near the end of their useful life and to comply with existing and future federal water regulations. This does not account for growth in the demand for drinking water over the next 20 years. Leaking pipes lose an estimated seven billion gallons of clean drinking water a day.
ENERGY D+
Progress has been made in grid reinforcement since 2005 and substantial investment in generation, transmission and distribution is expected over the next two decades. Demand for electricity has grown by 25% since 1990. Public and government opposition and difficulty in the permitting processes are restricting much needed modernization. Projected electric utility investment needs could be as much as $1.5 trillion by 2030.
HAZARDOUS WASTE D
Redevelopment of brownfields sites over the past five years generated an estimated 191,338 new jobs and $408 million annually in extra revenues for localities. In 2008, however, there were 188 U.S. cities with brownfields sites awaiting cleanup and redevelopment. Additionally, federal funding for "Superfund" cleanup of the nation's worst toxic waste sites has declined steadily, dropping to $1.08 billion in 2008, its lowest level since 1986.
LEVEES D-
More than 85% of the nation's estimated 100,000 miles of levees are locally owned and maintained. The reliability of many of these levees is unknown. Many are over 50 years old and were originally built to protect crops from flooding. With an increase in development behind these levees, the risk to public health and safety from failure has increased. Rough estimates put the cost at more than $100 billion to repair and rehabilitate the nation's levees.
INLAND WATERWAYS D-
The average tow barge can carry the equivalent of 870 tractor trailer loads. Of the 257 locks still in use on the nation's inland waterways, 30 were built in the 1800s and another 92 are more than 60 years old. The average age of all federally owned or operated locks is nearly 60 years, well past their planned design life of 50 years. The cost to replace the present system of locks is estimated at more than $125 billion.
PUBLIC PARKS & RECREATION C-
Parks, beaches, and other recreational facilities contribute $730 billion per year to the U.S. economy, support nearly 6.5 million jobs, and contribute to cleaner air and water and higher property values. Despite record spending on parks at the state and local level, the acreage of parkland per resident in urban areas is declining. While significant investments are being made in the National Park Service for its 2016 centennial, the agency's facilities still face a $7 billion maintenance backlog.
RAIL C-
A freight train is three times as fuel efficient as a truck, and traveling via passenger rail uses 20 percent less energy per mile than traveling by car. However, growth and changes in demand patterns create bottlenecks which are already constraining traffic in critical areas. Freight and passenger rail generally share the same network, and a significant potential increase in passenger rail demand will add to the freight railroad capacity challenges. More than $200 billion is needed through 2035 to accommodate anticipated growth.
ROADS D-
Americans spend 4.2 billion hours a year stuck in traffic at a cost to the economy of $78.2 billion, or $710 per motorist. Poor road conditions cost motorists $67 billion a year in repairs and operating costs, and cost 14,000 Americans their lives. One-third of America's major roads are in poor or mediocre condition and 36% of major urban highways are congested. The current spending level of $70.3 billion per year for highway capital improvements is well below the estimated $186 billion needed annually to substantially improve the nation's highways.
SCHOOLS D
Spending on the nation's schools grew from $17 billion in 1998 to a peak of $29 billion in 2004. However, by 2007 spending fell to $20.28 billion. No comprehensive, authoritative nationwide data on the condition of America's school buildings has been collected in a decade. The National Education Association's best estimate to bring the nation's schools into good repair is $322 billion.
SOLID WASTE C+
In 2007, the U.S. produced 254 million tons of solid waste. More than a third was recycled or recovered, representing a seven percent increase since 2000. Per capita generation of waste has remained relatively constant over the last 20 years. Despite those successes, the increasing volume of electronic waste and lack of uniform regulations for disposal creates the potential for high levels of hazardous materials and heavy metals in the nation's landfills, posing a significant threat to public safety.
TRANSIT D
Transit use increased 25% between 1995 and 2005, faster than any other mode of transportation. However, nearly half of American households do not have access to bus or rail transit, and only 25% have what they consider to be a "good option." The Federal Transit Administration estimates $15.8 billion is needed annually to maintain conditions and $21.6 billion is needed to improve to good conditions. In 2008, federal capital outlays for transit were only $9.8 billion.
WASTEWATER D-
Aging systems discharge billions of gallons of untreated wastewater into U.S. surface waters each year. The Environmental Protection Agency estimates that the nation must invest $390 billion over the next 20 years to update or replace existing systems and build new ones to meet increasing demand.
As an illustration of the depth of the problem, The Road Information Program (TRIP) recently released its transportation infrastructure report on Alabama. Dennis Slater, president of the Association of Equipment Manufacturers (AEM) wrote an article that recently appeared in the Birmingham News.

Slater's article states, "Alabamians know that ground transportation in their state is degenerating each year…
"Alabamians might object to some extraneous provisions in the bill that don't seem to bear directly on reviving the economy, and the Association of Equipment Manufacturers shares that concern. AEM cautioned House members and asked that the House avoid tacking on "misguided provisions that would restrict trade or create protectionist policies."
"However, the infrastructure funding must remain or even increase in the Senate version. In the House version, Alabama receives almost $560 million for highway and bridge construction based on current funding formulas, but the Alabama DOT has 16 projects ready to go that could cost much more than that – $877 million.
"So what does the infrastructure funding in the economic stimulus package mean to Alabamians?
"As TRIP's report "Making the Grade in Alabama" pointed out early last month, bad roads are already imposing costs on Alabamians. Poor road conditions cost the state $601 million annually. Broken down, that's $165 per driver outside the four urban areas of Alabama. However, in Birmingham, it's $280 annually for every driver. In Mobile, it's $217. In Huntsville, the amount is $312, and in Montgomery, it's the highest, at $376. Wouldn't it be better to make comparable investments in roads rather than in the wear and tear on your car?"
Even though this is beginning to take on the character of an endless filibuster, I'd like to add a little more interesting information. It won't include any "earmarks". The term "shovel-ready" has been adopted by most of the media. An article in Popular Mechanics, Why Shovel-Ready Infrastructure is Wrong (Right Now) points out several interesting and noteworthy facts. Shovel-ready has become the term used to describe the kinds of projects that would be eligible for stimulus funding. According to the information currently available this would mean jobs that could be ready to start or restart within 90 days.
It sounds good but the problem is that some of these projects will not impact on the long-term goals of fixing and improving the infrastructure. As a result, we could end up spending the money that will provide only short-term limited benefits. The jobs that get funded should be the type of jobs that will have an impact on long-term recovery and economic growth. I for one don't want to go through this again. I think this the twelfth one for me. Is it any wonder I feel like we live in a yo-yo economic structure?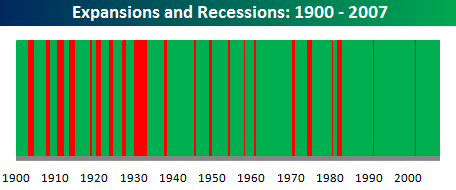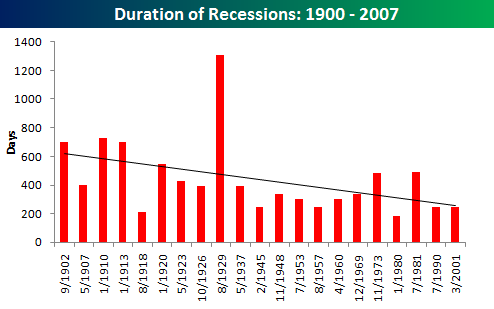 Greg Sitek